Turkey and Cyprus - 2005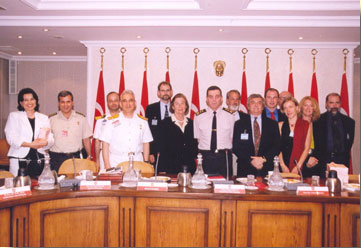 Dr. Uliana Gabara led a group of nine faculty members on a two-week seminar to Turkey and Cyprus. The seminar was preceded by several weeks of personal research and on-campus presentations.

While in Turkey and Cyprus, participants met with academics, intellectuals, members of the Ministry of National Defense of Turkey as well as just 'plain folk.' They also visited some of the region's most important cultural and political sites.
Program Participants
| | |
| --- | --- |
| | Department of Economics |
| Erik Craft | Department of Economics |
| | Writing Center |
| Uliana Gabara | Office of International Education |
| | Department of History |
| | ESL Services |
| | Department of Sociology & Anthropology |
| Ilka Saal | Department of English |
| | Department of Philosophy |
| | Department of Journalism |